Indigenous Artists & Merchants
Indigenous Artists & Merchants
Here you find a resource for art, music, literature, and supplies to create Native crafting.
The best Native America and Native Hawaii have to offer !!!!
If you have information about other good Native merchants and artists, please send them to us at :
Indigenous Artists
Here's a great Cherokee Lady who makes some wonderful things !!
Give her a look and you'll be glad you did !!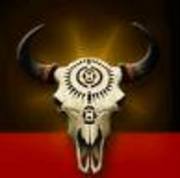 Indigenous Merchants
Native American store. Books, beads, craft supplies, jewelry, artwork, and black powder shooting supplies.
Crazy Crow Trading Post is the largest supplier of Native American Indian and American Mountain Man crafts, craft supplies and craft kits in the world! Since 1970, Crazy Crow has grown from a single table at a powwow, to a modern 31,000 sq. ft. office and warehouse complex.