Native Museums
Native American & Native Hawaiian Museum & Exhibits
The following are links to Native American & Native Hawaiian museums. If you would like to learn more about Native American or Native Hawaiian cultures and histories these are excellent resources.
Each museum offers unique exhibits, and priceless learning opportunities for our people and those who would learn more about us, as well.
Indigenous Museum Websites
Identity by Design: Tradition, Change, and Celebration in Native Women's Dresses
March 24, 2007–January 2, 2008
NMAI on the National Mall, Washington, DC
Return to a Native Place: Algonquian Peoples of the Chesapeake
Ongoing
NMAI on the National Mall, Washington, DC
Our Universes: Traditional Knowledge Shapes Our World
Ongoing
NMAI on the National Mall, Washington, DC
Our Peoples: Giving Voice to Our Histories
Ongoing
NMAI on the National Mall, Washington, DC
Our Lives: Contemporary Life and Identities
Ongoing
NMAI on the National Mall, Washington, DC
Bernice Pauahi Bishop, A Legacy for Hawai'i
Polynesian Hall : Polynesian hall is a gallery of two floors representing the peoples of Pacific cultures across Polynesia, Micronesia and Melanesia.
Kâhili Room : The Kâhili Room honors cherished ali'i and displays the precious Kâhili (feather standards) associated with them.
Science Adventure Center : This 16,500 square-foot facility adds a new dimension to the Museum by providing exhibits that are immersive and interactive – with a strong emphasis on better understanding Hawai'i's environment.
Hawai'i Sports Hall of Fame : The Hawai'i Sports Hall of Fame records for all time, with pictures and memorabilia, the outstanding accomplishments of Hawai'i's sports history.
Hawaiian Hall
Under Renovation - Reopening Spring 2008 : Hawaiian Hall houses the treasured objects of the Hawaiian culture given to the Museum by members of the ali'i and collected over the years, along with artifacts of the European, American, and Asian immigrant cultures. The exhibit is housed on three floors of the glorious 19th-century Victorian-style museum gallery.
* Lakota Winter Counts
* Paleoamerican Origins
* Native American Portraits
* Unmasking the Maya
* Camping with the Sioux
* Hairpipes in Plains Indian Adornment
* & more
The Southwest Museum and Museum Store will be open on Saturdays and Sundays from noon to 5 p.m. with free admission. Visitors will still be able to enjoy a variety of entertaining and educational events. Members can enjoy Southwest Preservation Tours and special interest lectures the fourth Saturday of the month, with advanced registration strongly encouraged. Family activities will take place the first and fourth Saturday of each month. On the second Saturday of the month, families can take part in "Dig It! Family Style," a hands-on archaeology program. The Braun Research Library, located in a separate building at the Southwest, will continue to be open by appointment. The Casa de Adobe on Figueroa, will also be open for special activities and tours
Museum of Indian Culture
Hours of Operation: Friday to Tuesday 12 Noon - 4:00 pm
Voice: 610-797-2121 Fax: 610-797-2801
Email: info@museumofindianculture.org
Reminder: November is Native American Month!
For Native American Cultural Educational programs at your school, college, university, or organization, please contact us for availability and program fees
Native American Museum of Art's vision is to build a world class museum that brings to life Native American art and culture, particularly Iroquois and Tuscarora. NAMA is dedicated to strengthen, preserve and revitalize Native American culture.
* Featured Artist - Joseph Marshall
Joseph Marshall III – teacher, historian, Lakota craftsman, and writer – has authored several screenplays in addition to five books. Among his work are the highly acclaimed The Lakota Way: Stories and Lessons for Living and The Journey of Crazy Horse: A Lakota History.
* Lakota Creation Story
Legends presented by the Akta Lakota Museum come from the heart and soul of native people in the Northern Plains region.

The Lakota Creation Story is based on centuries of storytelling; many versions of the story are still being told and retold.

* What is a winter count?
A winter count is a record of history. For generations, Plains Indians drew pictographs to document their daily experiences and to record time.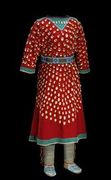 More Indigenous Cultural Links
Our Hall of Fame Patrons, Na Lani `Ehâ
Named by the Hawaiian community not only for their musical abilities, but for their patronage in support of Hawai`i's musical culture, the Royal Composers, David Kalakaua, his sisters Lydia Kamaka`eha Paki (Lili`uokalani), Miriam Likelike, and his brother William Pitt Leleiohoku, the youngest, are credited with the vitality and rich musical environment enjoyed by all Hawaiians during the last half of the 1800's. Were it not for the dynamic cultural leadership and personal contributions of Na Lani 'Ehâ (The Royal Four) in encouraging and supporting aspiring composers, singers, instrumentalists, dancers, chanters and poets, Hawai`i's significant musical contributions to the world might never have happened.
Virtual Library - American Indians
Native American History & Culture
Visitor Information

Sherman Museum offers:
Guided and self-guided tours


School History lectures


Native plant garden


Cultural presentations

Hands-on workshops on Native American - toys and games, plant uses, rock art, music/instruments and Basketry