Native Nations
Links to some Native Nations
Here are links to various Native nations, for personal as well as educational resources.
Native Nations of Turtle Island & the Hawaiian Islands
We are currently experiencing problems connecting to this site ... but will update as soon as possible.
The United States Government as defined by the United States Constitution has governmental relationships with International, Tribal, and State entities. The Tribal nations have a government to government relationship with the United States. The Tribes of the Great Sioux Nation signed treaties in 1824, 1851, and 1868 (Ft. Laramie Treaty) with the United States which are the legal documents that established our boundaries and recognized our rights as a sovereign government.
The Navajo Nation extends into the states of Utah , Arizona and New Mexico , covering over 27,000 square miles of unparalleled beauty. Diné Bikéyah, or Navajoland, is larger than 10 of the 50 states in America.
Welcome to Iroquois.net
MOHAWK * ONEIDA * ONONDAGA * CAYUGA * SENECA * TUSCARORA
Vision Statement
"As Pictou Landing First Nation, individually and together, we are committed to healthy minds, bodies and spirit which will create lasting community well being."
"Ninen Piktukewaq, eta' siw mimajuinu aq pa wijey msit ta'n te'siek, kista' sultiek mlkuktmnen tajikeimikewey wjit ntlita'sutiminal, ntininnal aq njijaqamijinaq ta'n kejituek wjiatew iapjueyeu wlo'ti
"The cause of Hawaii and independence is larger and dearer than the life of any man connected with it. Love of country is deep-seated in the breast of every Hawaiian, whatever his station."
- Lili`uokalani, Hawaii's last Queen
Welcome to our web site. Inuit Tapiriit Kanatami (ITK) is the national Inuit organization in Canada, representing four Inuit regions – Nunatsiavut (Labrador), Nunavik (northern Quebec), Nunavut, and the Inuvialuit Settlement Region in the Northwest Territories. We live in the Canadian Arctic, the largest geographic part of Canada. This site reflects our ancient and modern history. It allows us to communicate to the global community instantly, making the notion of a "Global Village" more real.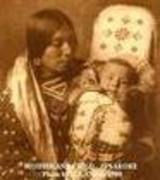 Learning from our past to better plan our future
Haa Maruawe - Welcome!
The Comanche Nation, located in Southwest Oklahoma, has approximately 13,391 enrolled tribal members. We are striving to keep our ancestors traditions alive in the Twenty-First century. To learn more about Comanche Nation history, Click Here.

The Yavapai-Apache Nation is a sovereign Native American tribe from the Verde Valley, Arizona. Tribal members have two culturally distinct backgrounds and speak two indigenous languages.

The unique confluence of culture and circumstance which would become today's Seminole Tribe of Florida can be traced back at least 12,000 years, say researchers.
Squamish Nation will protect the amalgamation and enhance the Uxwumixw cultural values through respect, equality, and harmony for all.
Wakan Tanka nin cin un <<Great Mystery go with you>>